About Forty Autumns
• Paperback: 416 pages
• Publisher: William Morrow Paperbacks; Reprint edition (August 15, 2017)
In this illuminating and deeply moving memoir, a former American military intelligence officer goes beyond traditional Cold War espionage tales to tell the true story of her family—of five women separated by the Iron Curtain for more than forty years, and their miraculous reunion after the fall of the Berlin Wall.
Forty Autumns makes visceral the pain and longing of one family forced to live apart in a world divided by two. At twenty, Hanna escaped from East to West Germany. But the price of freedom—leaving behind her parents, eight siblings, and family home—was heartbreaking. Uprooted, Hanna eventually moved to America, where she settled down with her husband and had children of her own.
Growing up near Washington, D.C., Hanna's daughter, Nina Willner became the first female Army Intelligence Officer to lead sensitive intelligence operations in East Berlin at the height of the Cold War. Though only a few miles separated American Nina and her German relatives—grandmother Oma, Aunt Heidi, and cousin, Cordula, a member of the East German Olympic training team—a bitter political war kept them apart.
In Forty Autumns, Nina recounts her family's story—five ordinary lives buffeted by circumstances beyond their control. She takes us deep into the tumultuous and terrifying world of East Germany under Communist rule, revealing both the cruel reality her relatives endured and her own experiences as an intelligence officer, running secret operations behind the Berlin Wall that put her life at risk.
A personal look at a tenuous era that divided a city and a nation, and continues to haunt us, Forty Autumns is an intimate and beautifully written story of courage, resilience, and love—of five women whose spirits could not be broken, and who fought to preserve what matters most: family.
Forty Autumns is illustrated with dozens of black-and-white and color photographs.

Purchase Links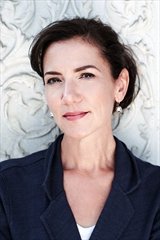 About Nina Willner
Nina Willner is a former U.S. Army intelligence officer who served in Berlin during the Cold War. Following a career in intelligence, Nina worked in Moscow, Minsk, and Prague promoting human rights, children's causes, and the rule of law for the U.S. government, nonprofit organizations, and a variety of charities. She currently lives in Istanbul, Turkey. Forty Autumns is her first book.
Find out more about Nina at her website, and connect with her on Facebook and Twitter.
My Review
A chronological timeline opens the book. Condensed into a few lines is the history of Berlin and East Germany after the fall of Hitler and the takeover by the Soviets. These few dates don't even begin to tell the whole story. What about the individual lives of those behind the Iron Curtain? Some adapted to the communist take-over. Quite possibly because they learned to believe the doctrine and others to make life easier. Those who could fall into line had an easier time of existing. But what of those who could/would not fall into step with the communist regime?
Forty Autumns tells the true story of one such family who suffered through the political changes. The author's grandparents lived in a small village outside of Berlin. Her grandfather, Opa, as she calls him, was a well-respected teacher and community leader. Her grandmother, affectionately called Oma, was a strong woman  who held her family together through thick and thin. Hanna, Oma and Opa's daughter and the author's mother, had attempted several escapes to West Germany, only to return home again to her family.
However, as the regime in East Germany became more and more oppressive, Hanna decided she would rather live free than anything else. She made a dangerous escape into West Germany and was successful on her last attempt. Freedom was worth everything, though the pain of leaving her beloved parents, 8 siblings, and her home were indeed costly. Hanna went to work for the US military in West Berlin. She met her husband here. Eddie Willner was a Holocaust survivor who had emigrated to America, became a US citizen, and returned to Germany as a US soldier.
Eddie was transferred to the United States and he and Hanna had children of their own. Hanna's daughter, Nina, the author, grew up around Washington, DC. Nina became the first female US Army Intelligence Officer who lead sensitive intelligence operations in East Berlin at the height of the Cold War. Though she was near to the family she had never met, she could not contact them. Forty years of politics and an Iron Curtain kept the two sides of the family apart. The question remained – if the wall came down, would the family be reunited? What would happen to Hanna? Oma? Opa? What about Hanna's siblings? Who would still be alive? What might the reunion have been like if one occurred? Now that East Germany is free, would Hanna or Nina and their families move back to Germany?
The world history alone in this book was fascinating. I am a history buff and there was so much I didn't know until I read the book about Soviet control, the wall, and the impact on family life. On top of that, the intimate look at the lives of Ms. Willner's family made the story more real and the impact of what was happening in the world at that time really hit me. I can only say that  I am so grateful to have all the freedoms that I do.
I highly recommend this book. It was touching and showed how much the will to live can change one's life. It also reminded me how strong the souls of people are even when conditions are far less than ideal. I definitely give this book 5 out of 5 stars! It is a keeper in my mind. Read, learn, and enjoy!
Thank you to TLC Book Tours for sending me this book to read in exchange for a review. It was a pleasure to read.
Happy Reading!